Campsite Foix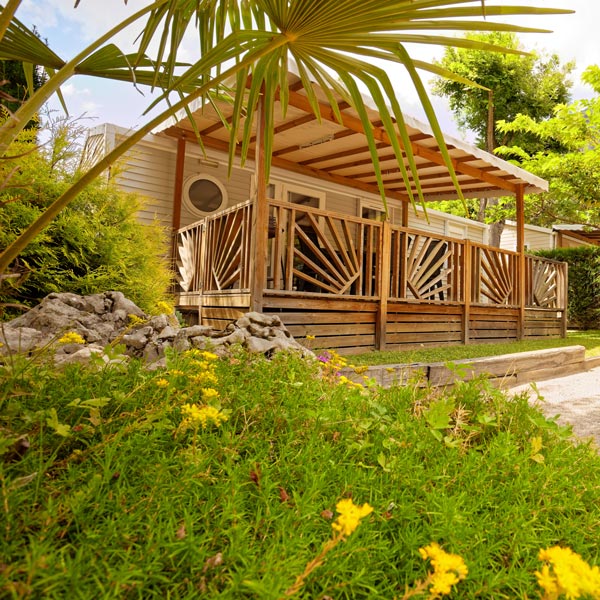 Location of Foix in relation to the campsite
The campsite Le Sédour in Ariège is a campsite open to families, groups of friends, couples, hikers and motorhome owners who wish to stay in Ariège. It is only a few minutes away from the town of Foix. Separated from the city by a distance of 16 km, this establishment is installed on a green valley in the commune of Surba, at the foot of the emblematic Sédour mountain in Tarascon in Ariège.
Thanks to its privileged location, this campsite will be the ideal starting point to discover Foix and the treasures of the Ariège region. The Ariège, the Parc Régional Naturel des Pyrénées Ariégeoises will become your playground throughout your vacations. For an off-season getaway to Foix or extended vacations in high season, Le Sédour campsite will be delighted to welcome you.
Book your mobile home rental near Foix
Holidaymakers will have the choice between renting mobile homes and fully equipped chalets. Some have two bedrooms, while others have up to three bedrooms to accommodate the whole family. The capacity is up to six beds. Each rental is equipped with TNT and Wifi but also with all the necessary utensils and equipment.
The camping and caravanning pitches of the open-air hotel Le Sédour will delight fans of traditional camping. Spacious, shaded and equipped with electricity, they are intended for tents, igloo, camper and caravan.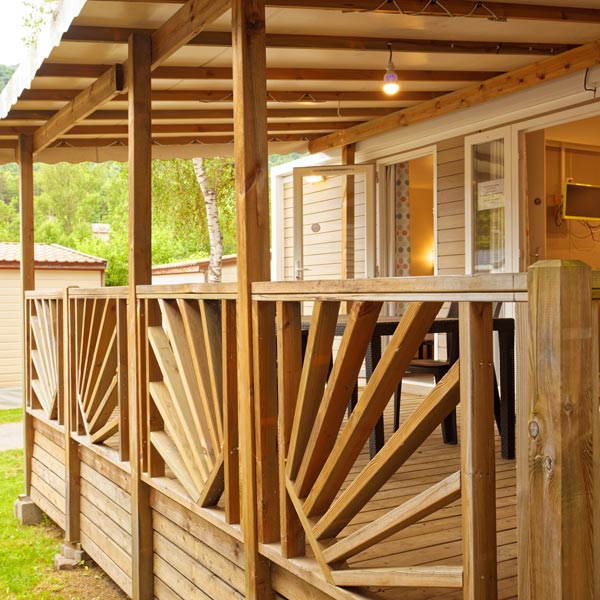 Mobile home Cahita Riviera 1 bedroom

Mobile home Keywest 2 bedrooms – 2 bathrooms
Stay at camping le Sedour and visit Foix
Open all year round, this family campsite offers you vacation rentals with all the necessary comfort as well as open-air pitches where you can camp and caravan as close to nature as possible.
The tenants will of course have access to the various services of the campsite such as quality sanitary facilities, playgrounds, sports fields, bowling alleys, playrooms… You will of course be able to enjoy the Ariege mountains in all seasons since the camping Le Sédour is open all year round. Hiking, skiing, breathtaking panoramas, only good moments in perspective.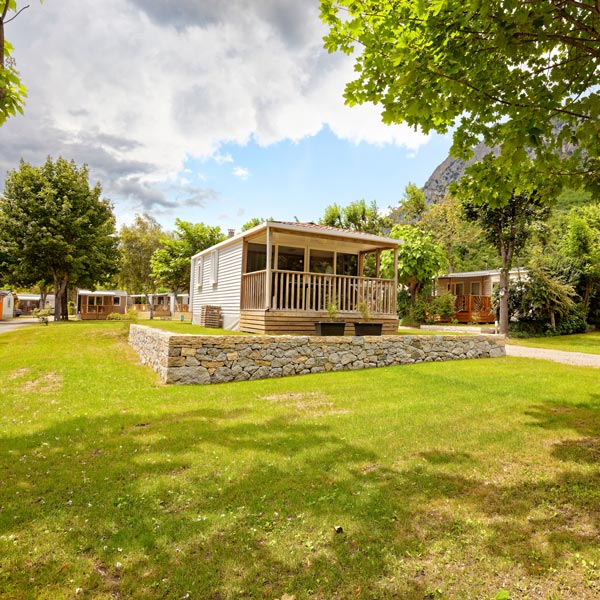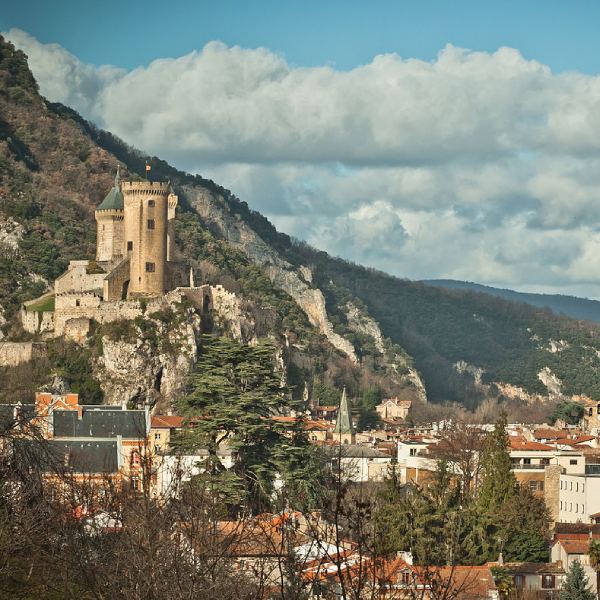 Foix, city of art and history
La ville de Foix, principale ville d'Ariège est une destination connue des amoureux d'art et d'histoire mais aussi des visiteurs. Elle figure en effet parmi les incontournables de ce territoire et même du Midi-Pyrénées. Rendue célèbre par le fameux château de Foix, elle dégage un charme certain avec son architecture typique, ses marchés pittoresques et ses vieilles ruelles. Elle est également appréciée pour son art de vivre.
Mais ce n'est pas tout, Foix est entouré par des paysages de verdure luxuriante et des montagnes aux panoramas spectaculaires. Été comme hiver, elle permet de nombreux loisirs et découvertes, faisant ainsi le bonheur des visiteurs. Pour mieux profiter de vos vacances, rien n'égale les hôtels plein air. Le camping est en effet idéal pour rester près de la nature et découvrir Foix pendant vos vacances.
Pour des vacances en famille réussies et inoubliables, les campeurs devront opter pour un séjour en camping dans un des différents hébergements de pleine nature disponibles. A savoir, un mobil-home grand confort près de l'aire de jeux pour enfants, un bungalow ou un emplacement de camping verdoyant pour camping-cars, caravanes ou tente pour camper en toute tranquillité dans un cadre naturel.
What to do during your vacations in Foix ?
From the campsite Le Sédour, there is no lack of activities and visits. You just have to travel the few kilometers that separate you from Foix to discover all the richness and beauty of this capital of the canton of Ariège.
The visit of the Castle of Foix will be a must during your camping vacations in Ariège. This architectural jewel dates from the 7th century and symbolizes the history of the city.
The guided or audio guided tour of this superb fortress will take you back in time. You will find inside the castle, a museum with collections of objects from all eras. You can't miss the beautiful houses with their typical architecture, the narrow streets lined with pastries, bakeries, antique stores… Discover also the market square where you will find stores and stalls with art products, cheeses, honeys and many other local products.
The luxuriant landscapes surround the city of Foix on the upper Ariège valley. The mountains of the Pyrenees are also a few minutes away from the town. In summer, hiking and biking are practiced there. In winter, they become a paradise for beginner skiers. Whatever the season, you are sure to have a good vacation in Foix.