Buy a mobile home at campsite le Sédour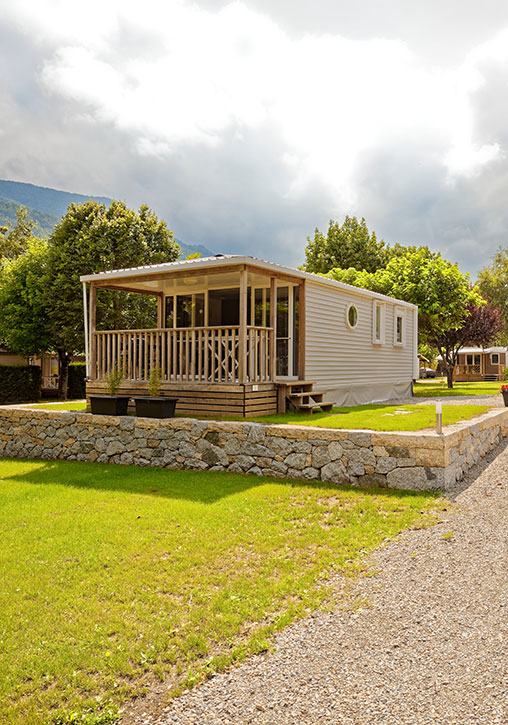 Are you looking for a mobile home to buy? You want to buy your own mobile home in a campsite in Ariège near Tarascon-sur-Ariège?
Buy your own mobile home, and benefit from 100% of the services and infrastructures of the campsite.
The purchase of a mobile home in our open-air hotel will allow you to have a fully equipped holiday home at an affordable price inside the Regional Natural Park of the Ariège Pyrenees.
Camping Le Sédour has a range of new mobile homes for sale for future owners. With our campsite in Ariège, you have a large choice of mobile homes for sale for all budgets, and according to your desires.
Take your chance, and do not hesitate to get your second home. We propose you a turnkey offer. We take care of everything: purchase of your mobile home, water, electricity and sanitation connections.
All you have to do is to fit out your futur mobile-home and to take advantage of the pleasures that life in camping offers.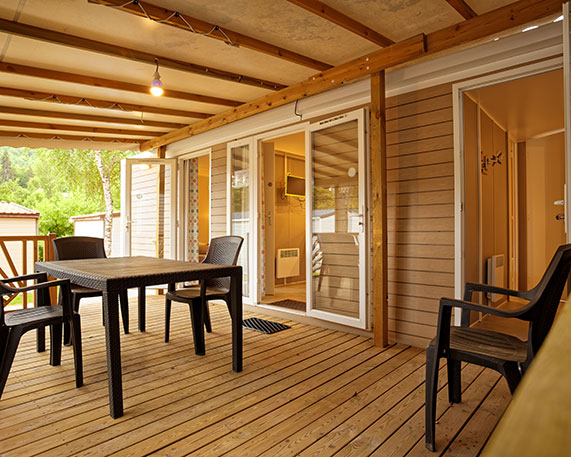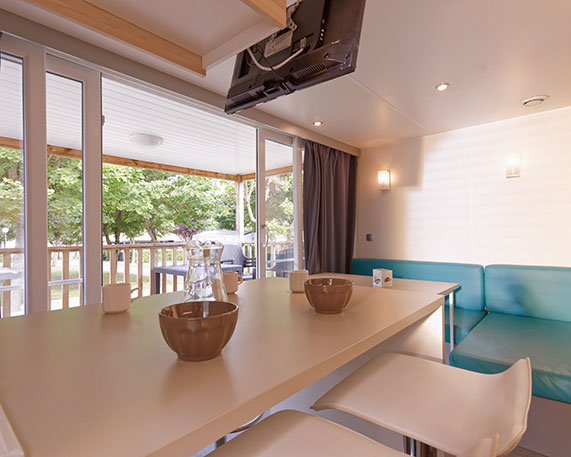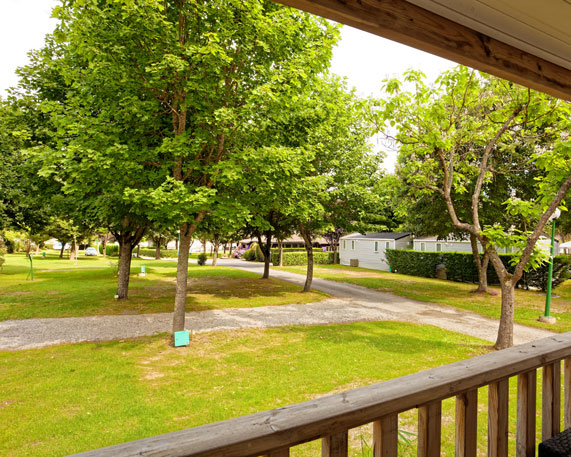 What do I need to know before buying a mobile home?
You will choose among the plots of Le Sédour campsite the one that suits you best. The surface area of our second-hand mobile homes varies between 29 and 36.5 m2.
We advise you to go directly to the campsite and make a idea of the plots and mobile homes available. Our objective is to guarantee you the more comfort and satisfaction in the purchase of your mobile home.
Here are the good questions to ask and practical information for the purchase of a mobile home:
What use you wish to have of your future mobile home? Do you intend to spend several weeks or months there? Do you intend to rent it out to receive income?
The dimensions of your mobile home to take into account
Number of rooms
Questions related to safety and maintenance of your mobile home
Select the ideal pitch in the campsite : you will have the choice between several mobile home pitches, it's up to you to make your own opinion of the future owner.
Buy a second hand mobile home
Invest in a second hand mobile home in 4 steps :
Go to the campsite to come and discover the second-hand mobile homes and the available plots.
Elaborate your purchase project by meeting with our team who will be there to guide and advise you in your purchasing act. We will propose you comparative offers related to your search criteria and your desires.
You will come to discover the campsite in its entirety : its installations, its infrastructures, its services, its calm and without forgetting the surroundings.
You will have all the information related to your purchase project, from there it only remains for you to become the owner of your own mobile home.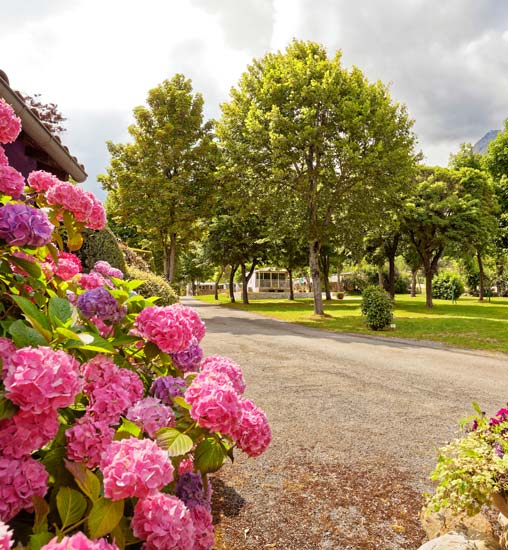 Services and benefits of the campsite