Pitches campsite Tarascon sur Ariege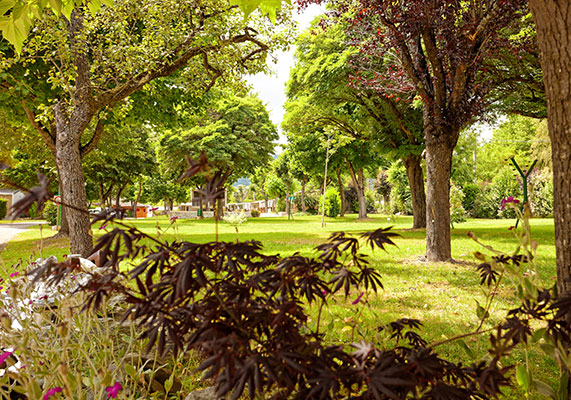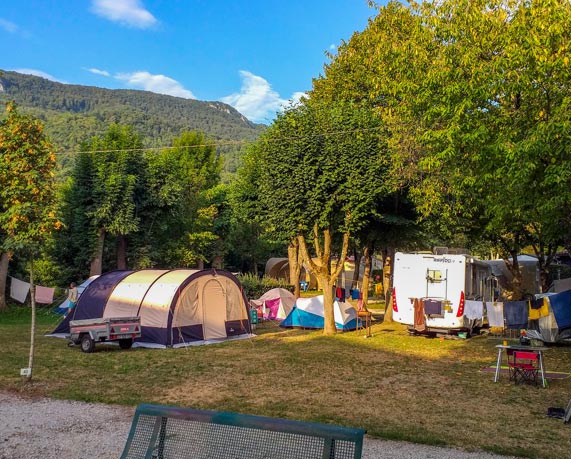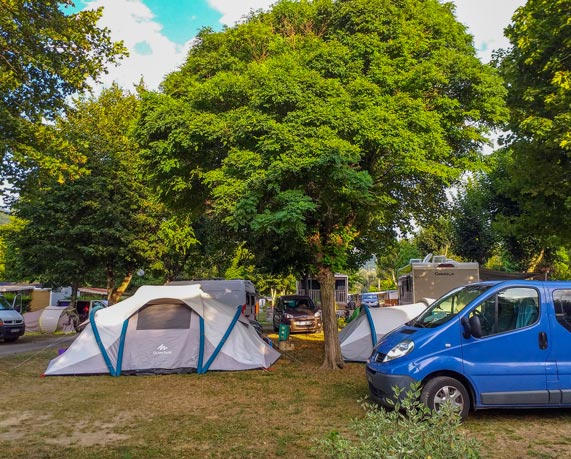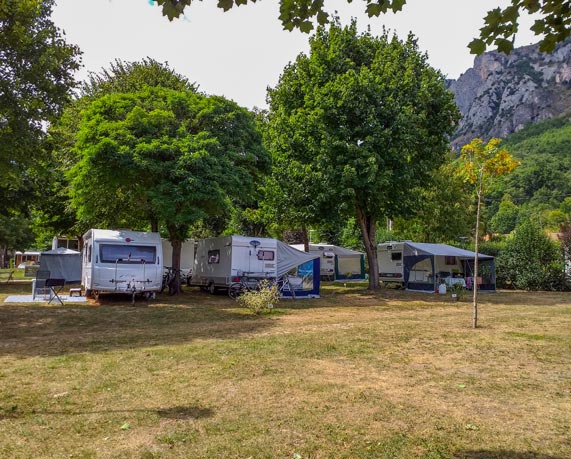 Pitches Hiker's Package
At campsite Ariège, we offer you quality camping sites, for family vacations with all comfort.
Intimate and green plots are available for single travellers on foot or by bike. Ideal for hikers and cyclists, our package includes a camping pitch for tents with a pleasant area of 80 m2 for one person.
Electricity is included in your hiking package and allows you to use personal or rented equipment for your own comfort.
In a calm neighborhood of our site, you can enjoy a pleasant view of the Ariège countryside with the mountains in the background.
Your site is delimited by trees to bring you a pleasant shade and to guarantee your tranquility.
The grassy ground is ideal for a stay or a halt in the open air.
group barbecues allow light travelers to enjoy the pleasure and conviviality of grilled dishes.
As an option, up to three additional people and two pets are allowed on the site.
Pitches Comfort Package
Ideal for travellers in motorhomes and travellers in tents or caravans with car, the Comfort Package includes the rental of a spacious and comfortable pitch equipped with an electrical connection.
The 80 to 100 m² surface area of the Comfort pitches is perfect for families and vacationists with large tents in general. Grassed and shaded, the pitches are also delimited by trees for your tranquility.
You benefit from a beautiful view on the mountain and the natural landscape of the Ariège. You have on your plot of land 10 A electricity, an ideal amperage for the connection of your equipment: lighting, cooking appliances, refrigerators.
The use of the charcoal barbecue is authorized in our establishment.
Picnic tables are at your disposal to enjoy it. Between tranquillity, friendliness and simplicity, get ready for a nature vacation in the purest camping spirit!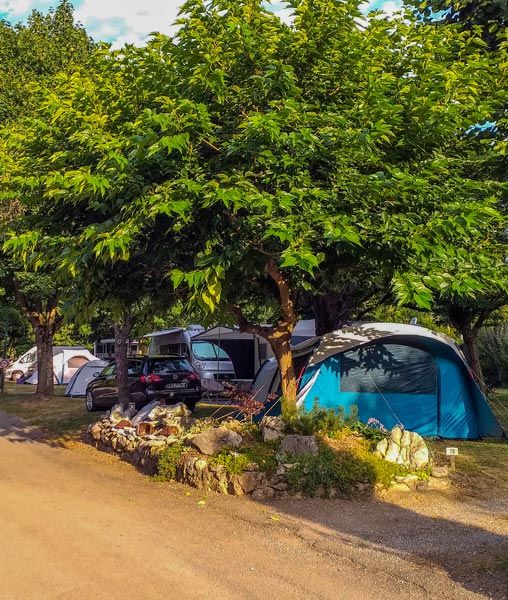 Motorcycle package in Ariege
The Occitania region, with its various landscapes and temperate climate is an ideal destination for motorcycle travel. The roads of the Pyrenees offer wonderful landscapes with their multifaceted mountains.
The Ariège massifs concentrate a great variety of green landscapes with their forests, pastures and deep valleys.
By motorcycle you will discover the mythical roads of the Tour de France like the ascent to the Beille plateau, the Bonascre road above Ax-les-Thermes, and also the Port de Lers a few kilometers from the campsite Le Sédour. The bike will take you to the Mur de Péguère that the Tour de France riders know well!
In a few minutes by motorcycle you will be in front of extraordinary sites : glittering lakes and hydraulic dams like Soulcem or the pond of Lers, or hanging villages on top of mountains like Lapège, panoramic passes with breathtaking views and at the top an inn famous for its gastronomy. All these wonders in a short time by motorcycle.
However caution is recommended because weather conditions can change quickly in the mountains. Then you will be very happy to find the peaceful and cozy setting of your accommodation at Le Sédour de Surba campsite.
Discover our mobile homes for sale or for rent